BMW and Porsche Certified Collision Repair Centre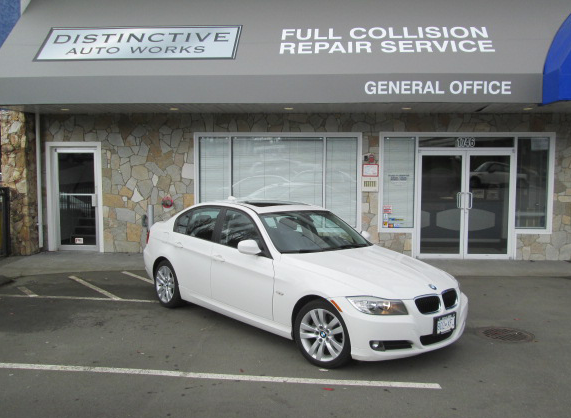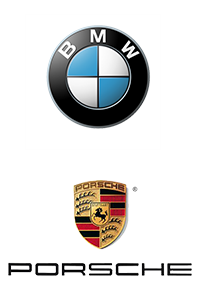 Our shop is a BMW Group and Porsche Certified Collision Repair Centre that meets the manufacturer's exceptionally high standards in quality and service. Because only BMW/MINI/Porsche-certified technicians will ever lay their hands on your vehicle, you can drive away with the confidence of knowing that your vehicle was restored to its original pre-accident condition.
Our certified collision repair centre is equipped with such sophisticated BMW and Porsche technology as specialty alignment jigs, MIG welding equipment and paint spray booths designed to operate within strict standards. Every single Original BMW/MINI/Porsche Part is perfectly suited to its function and matched to the complex safety system found in every BMW, MINI or Porsche. In addition, we offer a full lifetime guarantee on the quality of our work. The BMW Group and Porsche further offers a two-year limited warranty on all parts used to repair your BMW, MINI or Porsche, giving you extra peace of mind in the extremely unlikely event of a parts failure.
Technology
We'd love to take you on a tour of our BMW Group and Porsche Certified Collision Repair Centre with its four indoor estimating bays, seven sparkling prep areas, twelve neatly maintained body stalls, two NitroHeat-equipped downdraft spraybooths and two detail bays. Because as you know, luxury vehicles are built to exacting specifications from carefully selected metals, plastics and electronic equipment. Preserving the integrity and function of these components means having the right systems and tools. You'd see them all.
To preserve the integrity of your BMW, MINI, Porsche or other luxury vehicle, we use only original parts, which are designed, crash-tested and engineered specifically for your vehicle. Our tools and techniques – from initial measurements to final coat of paint – also follow strict factory protocols. Our Celette frame-straightening jigs, for example, are specified by BMW and Porsche to return your vehicle to exacting factory tolerances. For BMW owners we have the BMW ColourSystem. A comprehensive solution designed to restore every BMW and MINIs exterior to its original lustre. Developed and stringently tested in BMW's German labs, it calls for only environment-friendly, water-based paints that meet BMW quality requirements for colour match, intensity, brightness and protection.
Our paints and NitroHeat-equipped spray booths are also approved by the BMW Group and Porsche to guarantee our repair will do nothing to diminish your vehicle's original lustre and weather resistance, or the joy you derive from owning it. Distinctive Auto Works is as committed to using the highest-quality materials and equipment available as it is to reducing our footprint on the environment. We're pleased to say our advanced nitrogen-driven painting system succeeds in addressing both these concerns with (literally) flying colours. By supplying a smooth, steady flow of 98% pure, heated nitrogen to our paint guns with all impurities and water particles removed, the NitroHeat system produces dramatically less overspray and waste, reducing paint consumption by up to 30%. That keeps tens of thousands of litres of paint a year out of the environment.
Even without the tour, you get the picture. We can't improve on perfection, but we can certainly uphold it.
Protect your BMW, MINI, Porsche or other luxury vehicle and make certain that you know what type of replacement parts your vehicle is being repaired with.