Customer service excellence at Distinctive Auto Works
Based on over 40 years of customer feedback and providing quality collision repairs to customers throughout Alberta and British Columbia we know the importance of service excellence. At Distinctive Auto Works delivering exceptional service is just one of many core values that have helped us to not only be successful but to be market leaders in the luxury collision repair sector in Alberta. We want nothing less than to provide each of our customers with an exceptional customer service experience.
"We feel when we consistently offer friendly, helpful service, we strengthen our reputation of being a welcoming business that provides individualized attention.", says Mark Seguin, Manager-Distinctive Auto Works (Edmonton). "The next time you are in need of auto body repairs for your luxury vehicle, we invite you to come and experience our distinctively different customer service. Don't take my word for it – here is what our customers are saying."
Dear Mark:
Just a quick note to reiterate my thanks and gratitude for the wonderful job you and your people did on my automobile.
I knew that the bumper, and other parts, would be repaired in an excellent fashion. What I didn't know – but thoroughly appreciate – is you and your staff going the extra mile in eliminating  scratches and others areas of concern on the exterior.
I also like and enjoyed the "team approach" you have with the people I met and I would like you to also pass on my thanks to them – as well as yourself. The car was truly like it had just been manufactured.
And if anyone ever asks you for a reference, tell then to phone Bruce Hogle at 780 XXX XXXX or on my cell at 780 XXX XXXX. I do not do this unless it is well earned. And that has certainly
been the case here with you and your team.
Kindest Regards and Best Wishes,
Bruce Hogle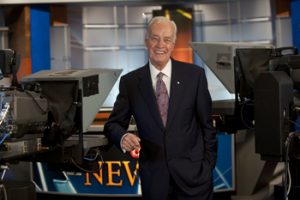 We thank our customers like Bruce Hogle for not only choosing Distinctive Auto Works, but for taking the time to provide valuable feedback. Good, bad or indifferent, and because we're continually striving to raise our standards even higher, we'd love to hear what you have to say about your experience with Distinctive Auto Works – or any comments and suggestions you may have for us. Feel free to email any of our Distinctive Auto Works Managers or Stacey Cook, Marketing Manager.
From all of us at Distinctive Auto Works thank you for your business.