Before you choose a bodyshop, ask yourself a few questions.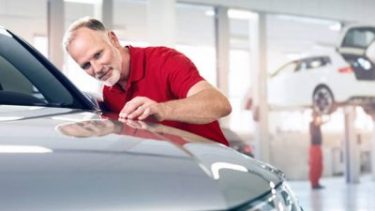 Is it authorized to perform repairs on your vehicle? How qualified are the body technicians and painters? What do other customers say about it? Remember, regardless of what an insurance company, tow truck driver or other source may tell you, you have the right to choose who fixes your vehicle.
The best vehicles demand the best care. And that's what we deliver to each of our customers. Distinctive Auto Works in Victoria, British Columbia is factory certified for BMW, MINI and Porsche and our newest location in Edmonton, Alberta is factory certified by all the top luxury brands such as Audi, the BMW Group, Jaguar, Land Rover and Porsche.
If your are the proud owner of another luxury vehicle brand, we are able to provide you with the same level of service and quality repair as the brands we are factory certified. Being a factory certified collision repair facility by other luxury brands means no one is more capable of restoring your damaged vehicle to its glossy sheen and ultra-precise factory specs than the specialized body technicians and painters at these facilities, as if the damage had never occurred.
Why not use the same good judgement you show by driving one of the world's best vehicles to select the bodyshop that is qualified to repair it?
If you're the owner of an Audi, BMW, Jaguar, Land Rover, MINI, Porsche or other luxury vehicle, your choice is clear. Distinctive Auto Works.