Before you choose a bodyshop, ask yourself a few questions.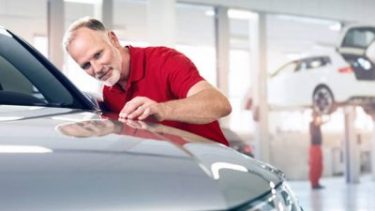 Is it authorized to perform repairs on your vehicle? How qualified are the body technicians and painters? Do they use OEM parts? Remember, regardless of what an insurance company, tow truck driver or other source may tell you, you have the right to choose who fixes your vehicle. So why not take your vehicle to a certified collision centre – providing you unsurpassed craftsmanship and peace of mind. At Distinctive Auto Works that's just what we deliver.
Distinctive Auto Works in Victoria, British Columbia is factory certified by the BMW Group, including BMW and MINI. Our Edmonton, Alberta collision centre is factory certified by many of the top luxury brands such as Audi, BMW Group, Jaguar and Land Rover. As well as the top domestic and main stream brands like Volkswagen, Nissan, Ram, Jeep, Dodge, Chrysler and Fiat. Our newest location opening in the Fall of 2021 in Calgary, Alberta is certified in Lexus, Audi (in progress certification) and many other top brands.
If you are the proud owner of another vehicle brand, we are able to provide you with the same level of service and quality repair as the brands we are factory certified. Being a factory certified collision repair facility by the leading car manufacturers means no one is more capable of restoring your damaged vehicle to its glossy sheen and ultra-precise factory specs than the specialized body technicians and painters at these facilities, as if the damage had never occurred.
If you're the owner of premium brand vehicle or just looking for expert repairs, your choice is clear, Distinctive Auto Works.