BMW Certified Collision Repair Centre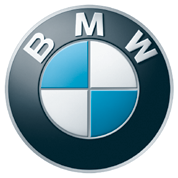 Distinctive Auto Works is the newest BMW certified collision repair centre in Edmonton with a state of the art 24,000 square foot collision repair facility. Our experienced craftsman are equipped and factory trained to meet the exceptionally high standards in quality and service expected by the top luxury vehicle brands such as Audi, BMW Group vehicles (including MINI), Jaguar, Land Rover and Porsche.
We offer a lifetime guarantee on the quality of our work. If any issues arise from our workmanship at any time as long as you own the vehicle, we'll repair it for you.
You can drive away with the confidence of knowing that your vehicle was restored to its original pre-accident condition.
What it means to be a CCRC for BMW?
Distinctive Auto Works has Certified Collision Repair Centre (CCRC) status from the BMW Group which includes all BMW vehicles including MINI . When it comes to restoring your luxury vehicle after a collision, using just any repair service could compromise the safety of your vehicle. That's why BMW has a network of BMW Certified Collision Repair Centres across Canada, offering advanced technology, BMW trained specialists and guaranteed work. Only certified facilities can guarantee that your vehicle's safety systems have been restored to their original factory safety specifications using original BMW parts.
For collision restoration make Distinctive Auto Works your BMW CCRC. In addition to being a CCRC for BMW and MINI, we will be factory certified in Audi, Jaguar, Land Rover and Porsche in the coming months.
Technology
We'd love to take you on a tour of our brand new state of the art shop and show you our dedicated body stall for aluminum vehicle repairs, four sparkling prep areas, 12 neatly maintained body stalls, and 2 NitroHeat-equipped downdraft spray booth's. Because as you know, luxury performance vehicles are built to exacting specifications from carefully selected metals, plastics and electronic equipment. Preserving the integrity and function of these components means having the right systems and tools. You'd see them all.
To maintain the integrity of your fine automobile we exclusively use only Original Equipment Manufacturer (OEM) parts from all the top brands, which are designed, crash-tested and engineered specifically for your vehicle. This is all in our pursuit of providing you the 'best or nothing' collision repairs. For repairing frames, we use the factory-spec Celette frame-straightening system to restore your vehicles frame to the almost unheard-of tolerance of zero specified by Audi, BMW, Jaguar, Land Rover, and Porsche. That's as precise as you can get – and the tolerance we are able deliver with these amazing devices.
Our paints and NitroHeat-equipped spray booths are also approved by all the luxury brands to guarantee our repair will do nothing to diminish your vehicle's original lustre and weather resistance, or the joy you derive from owning it. Distinctive Auto Works is as committed to using the highest-quality materials and equipment available as it is to reducing our footprint on the environment. We're pleased to say our advanced nitrogen-driven painting system succeeds in addressing both these concerns with (literally) flying colours. By supplying a smooth, steady flow of 98% pure, heated nitrogen to our paint guns with all impurities and water particles removed, the NitroHeat system produces dramatically less overspray and waste, reducing paint consumption by up to 30%. That keeps tens of thousands of litres of paint a year out of the environment.
Even without the tour, you get the picture. We can't improve on perfection, but we can certainly uphold it.
Protect your luxury vehicle and make certain that you know what type of replacement parts your vehicle is being repaired with.